Most jewelry being sold as turquoise in stores or on the internet is actually
turquoise dyed howlite or magnasite. 

If the price seems "too good to be true" for turquoise it is not real turquoise!  Some is even

turquoise colored plastic.

All "turquoise" on this website is either dyed howlite or magnasite in order to keep it affordable

with the look of turquoise.  I believe in full disclosure.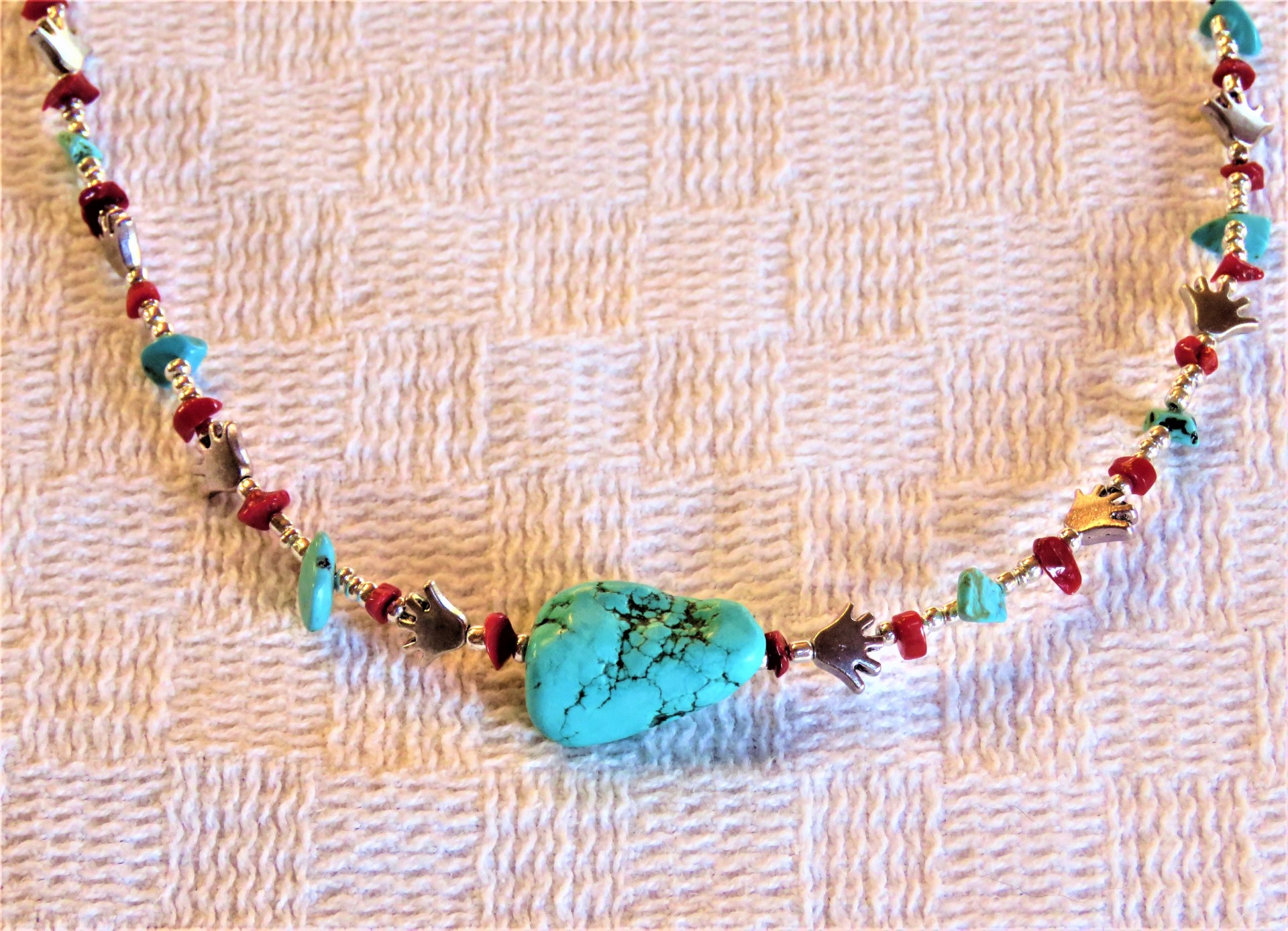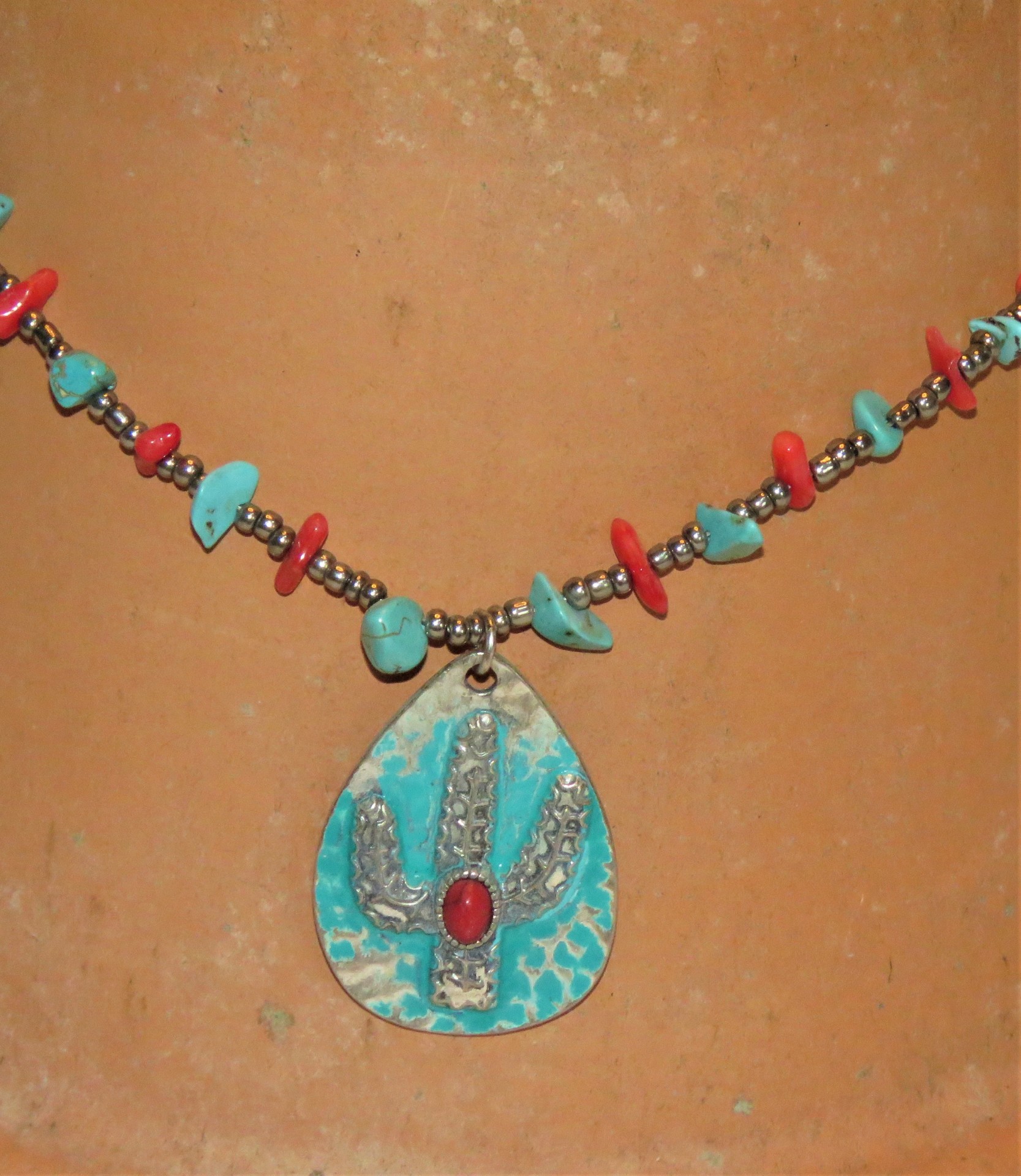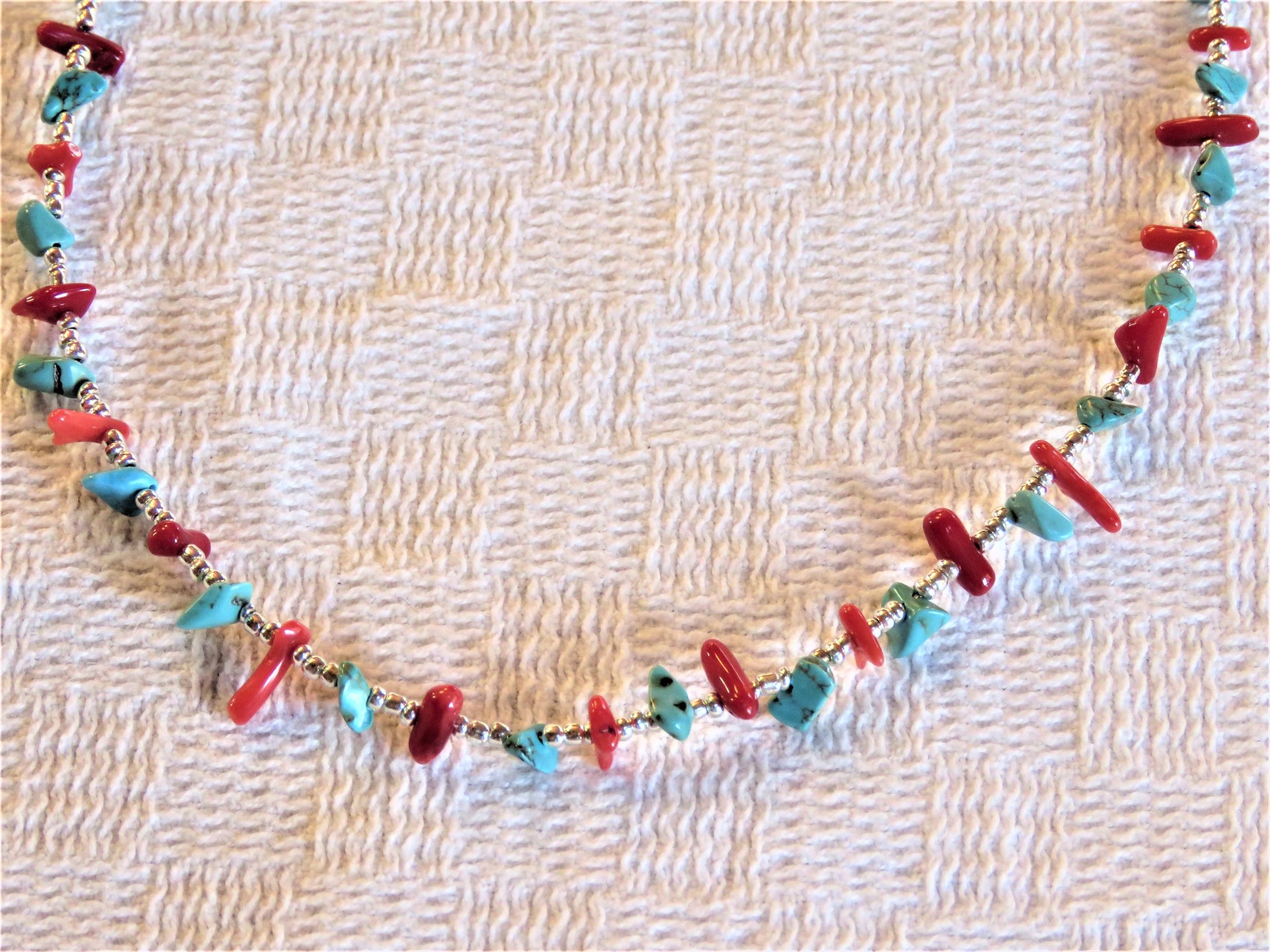 Turquoise Dyed Howlite Nugget & Chips

Coral Chips

Turquoise Dyed Howlite Chips

& Coral Chips

Metal Cactus Pendant

Turquoise Dyed Howlite

& Coral Chips

Add to Cart
Add to Cart
Add to Cart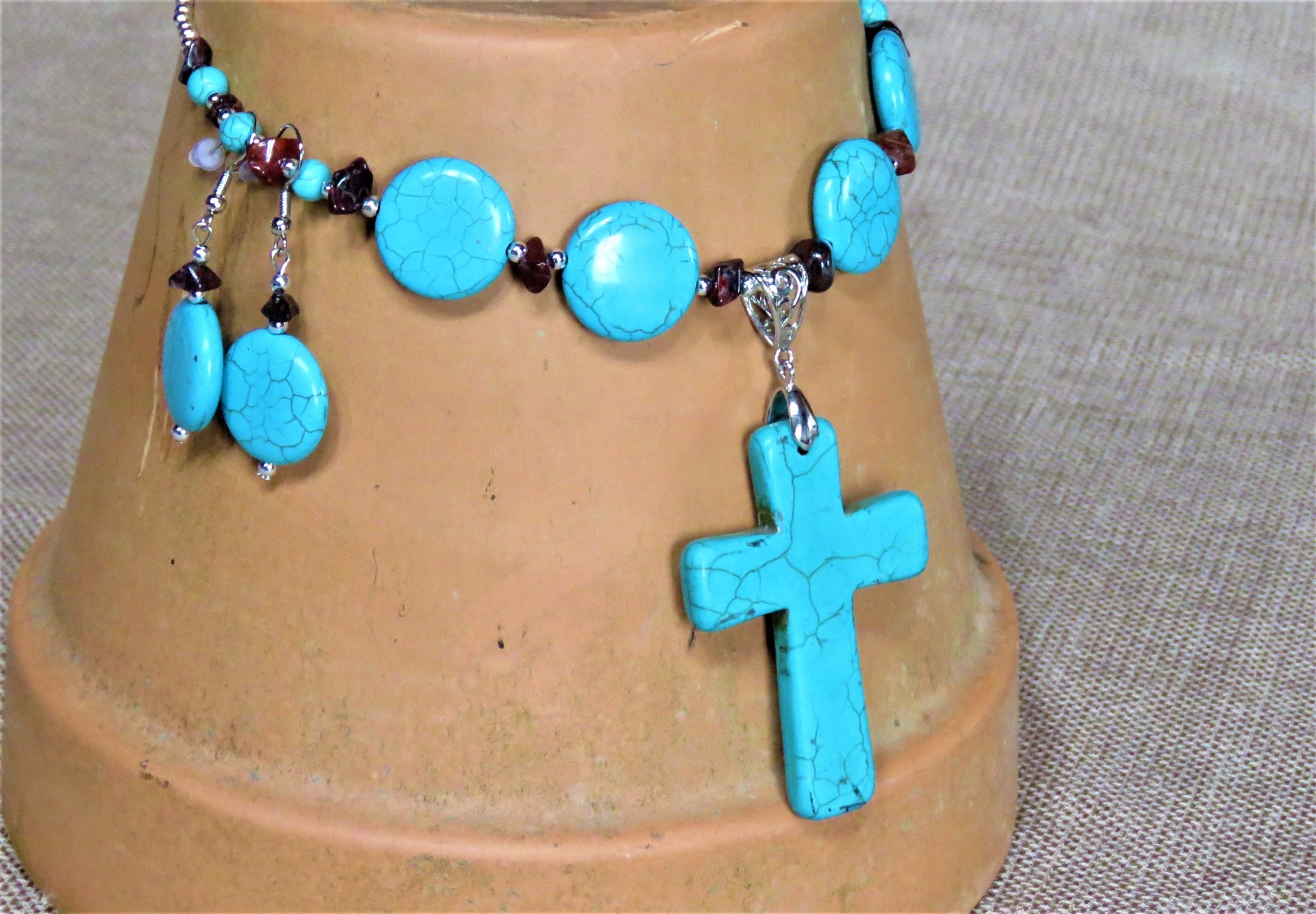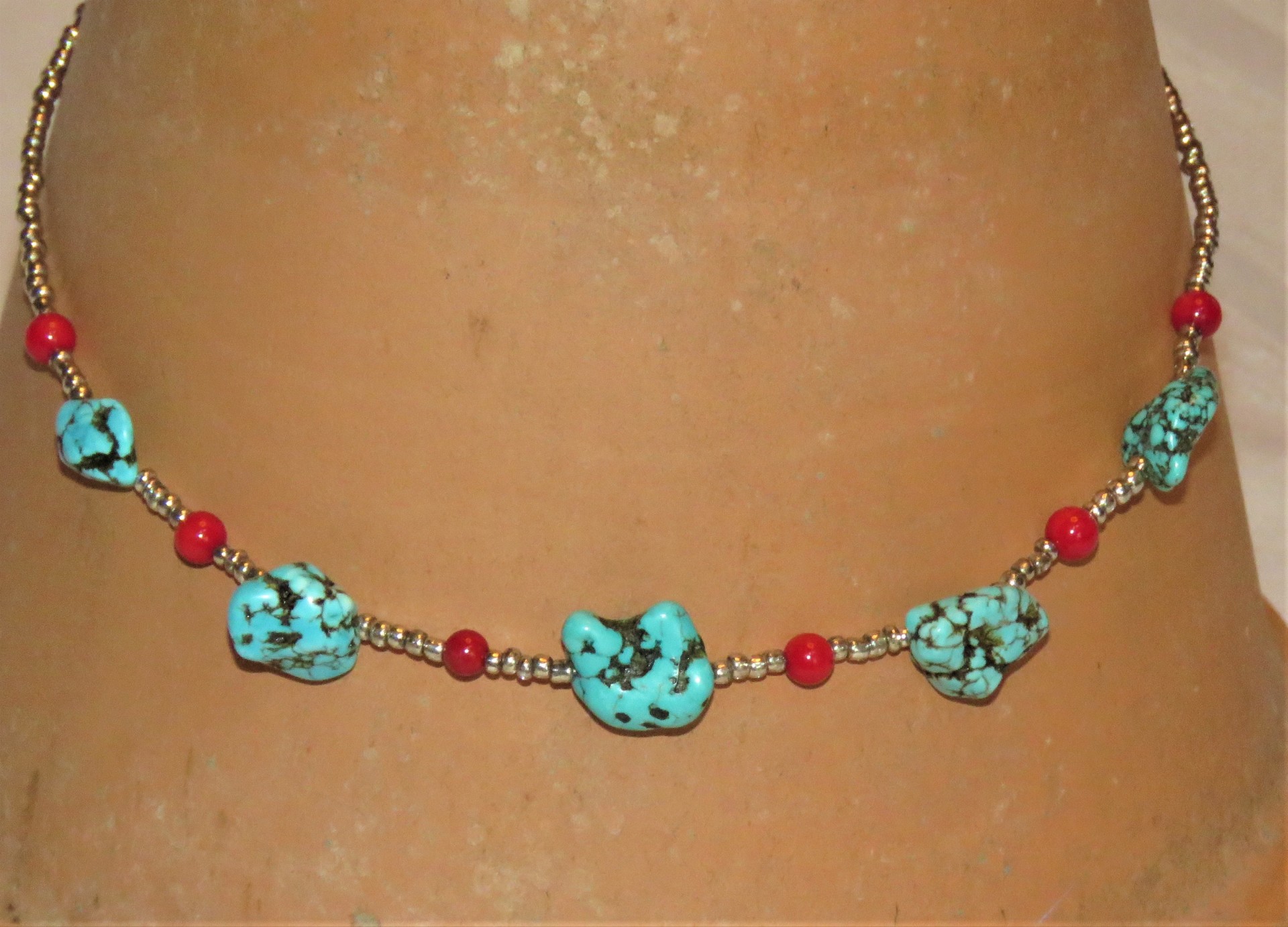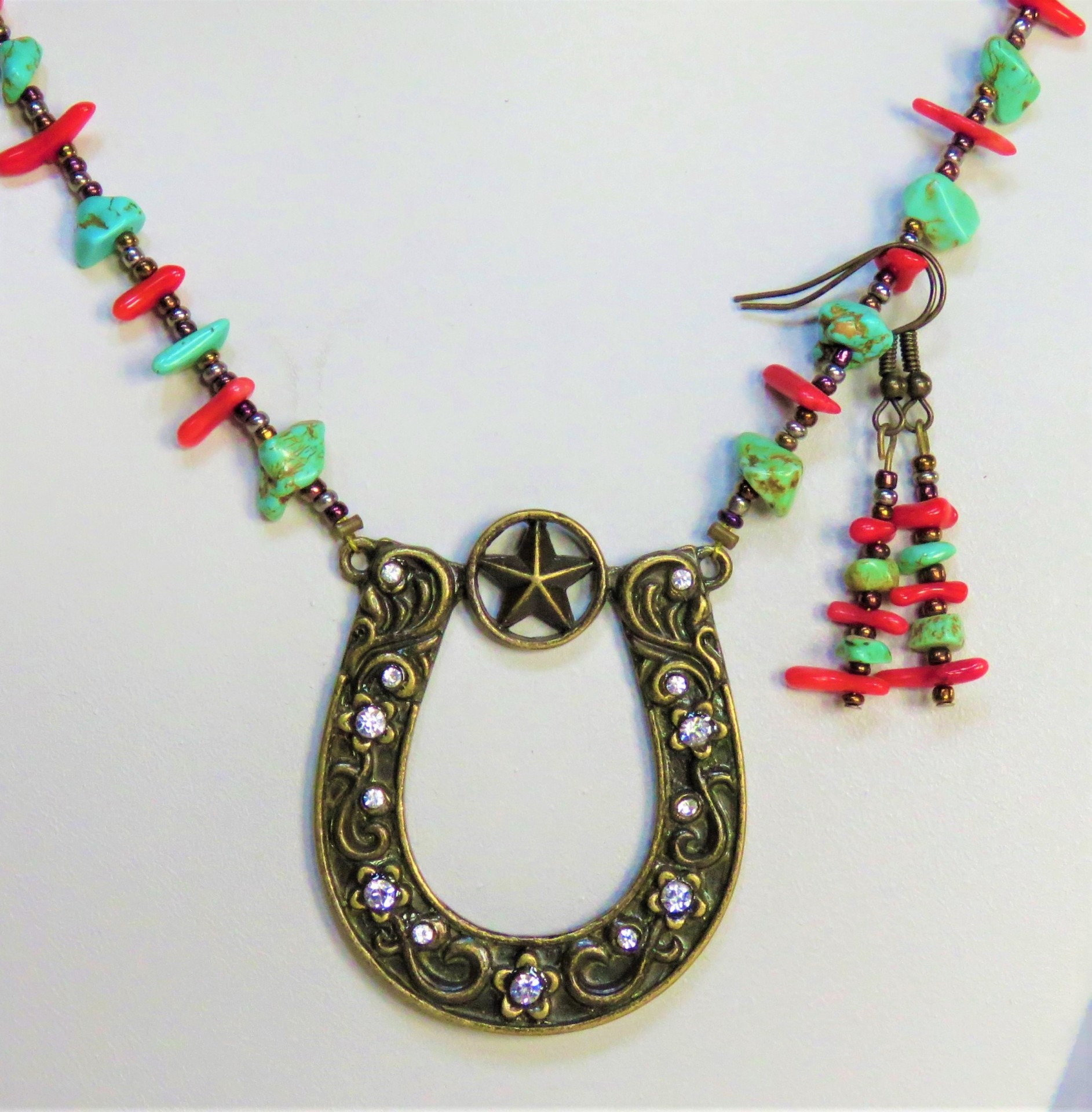 Turquoise Dyed Howlite Large Cross,

Discs, & Chips

Bracciated Jasper Chips

Five Turquoise Dyed Howlite Nuggets

& Red Bamboo Rounds

Add to Cart
Brass Tone Horseshoe

Dyed Howlite & Coral Chips

Add to Cart
Add to Cart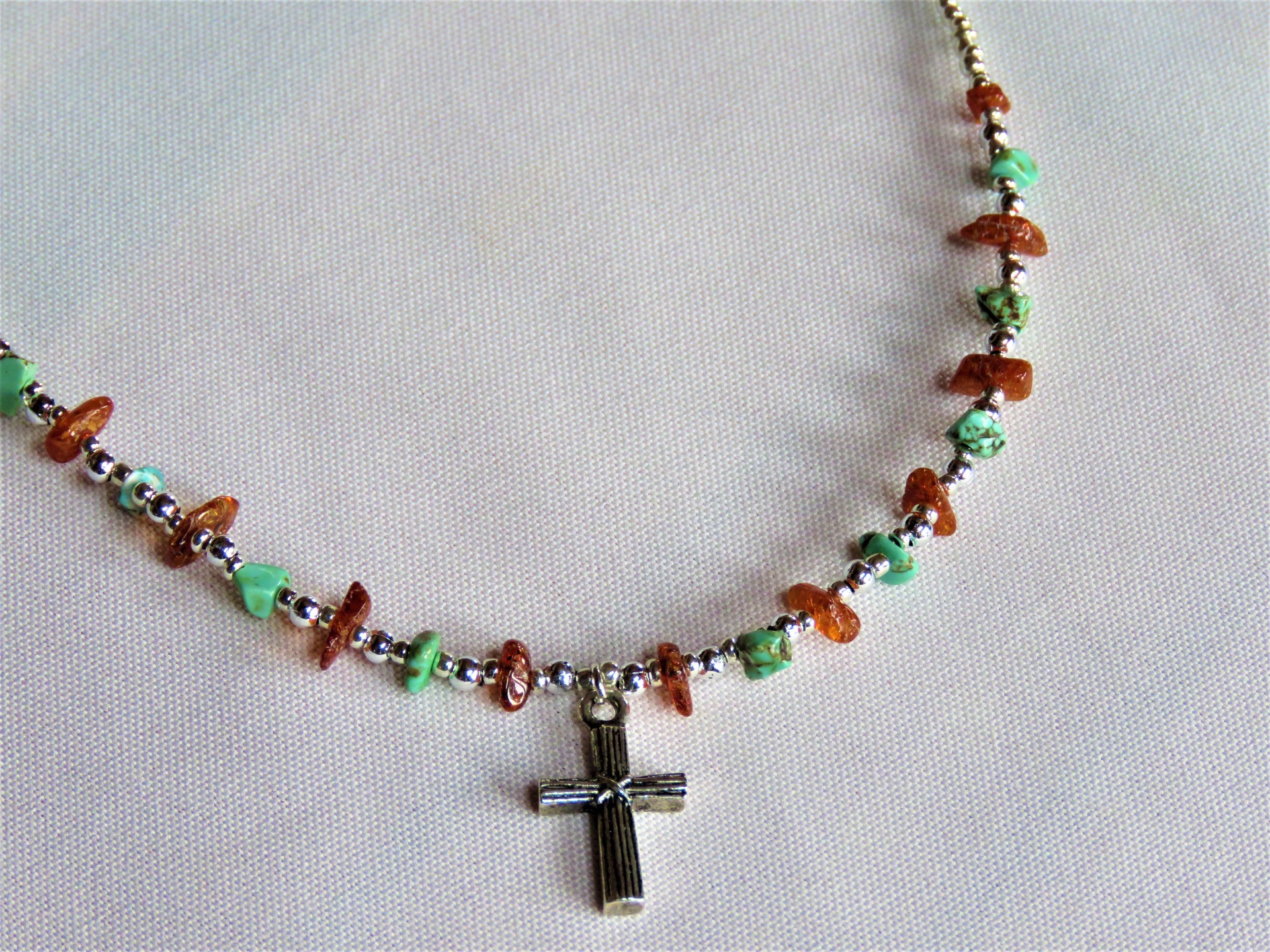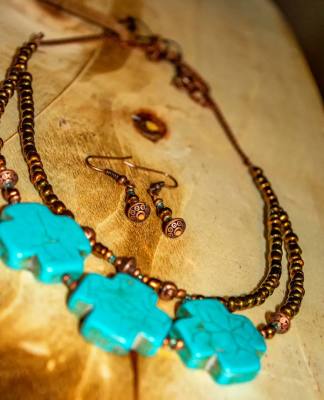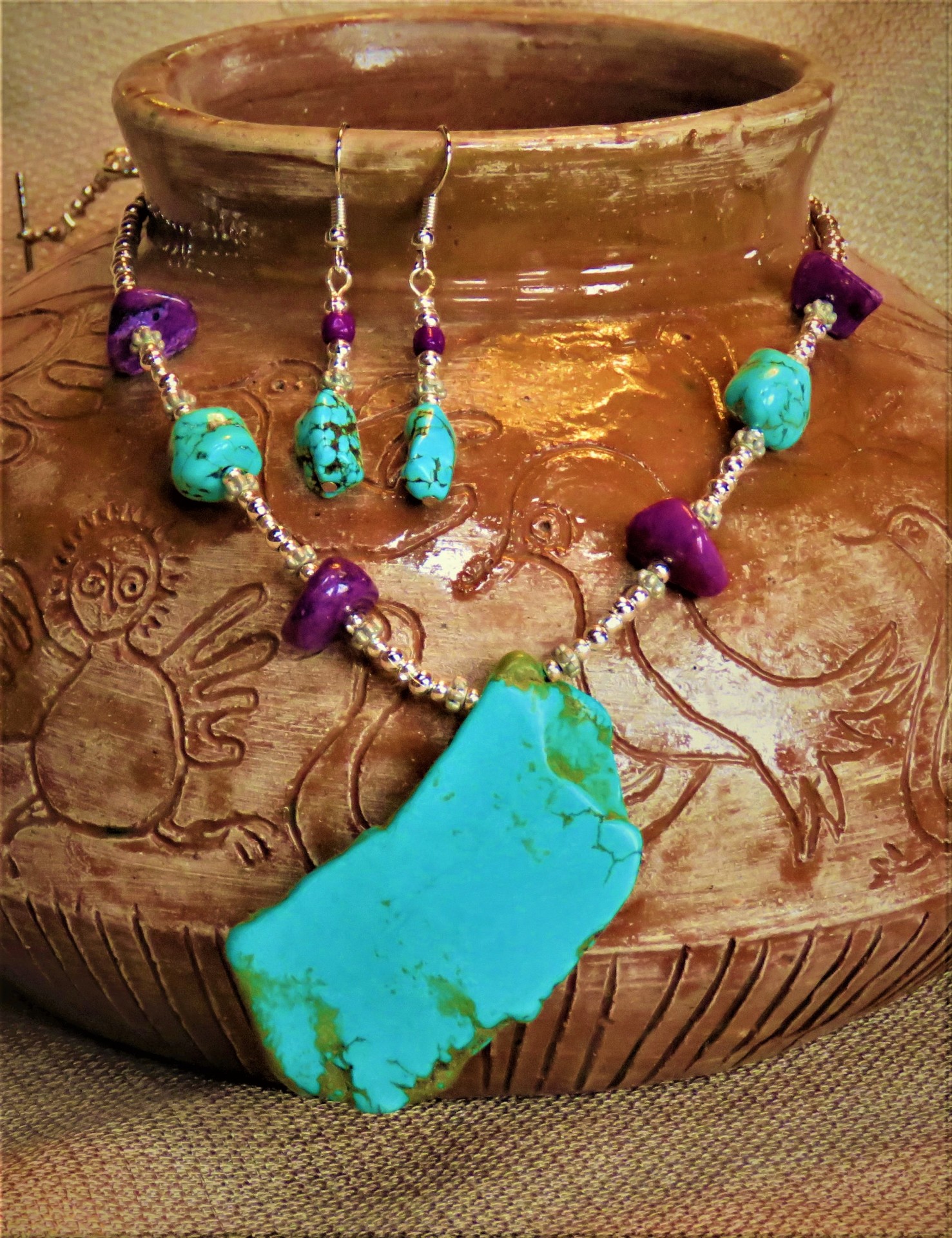 Sterling Cross with

Turquoise Dyed Howlite

& Amber Chisps

Add to Cart
Turquoise Dyed Howlite Crosses

Add to Cart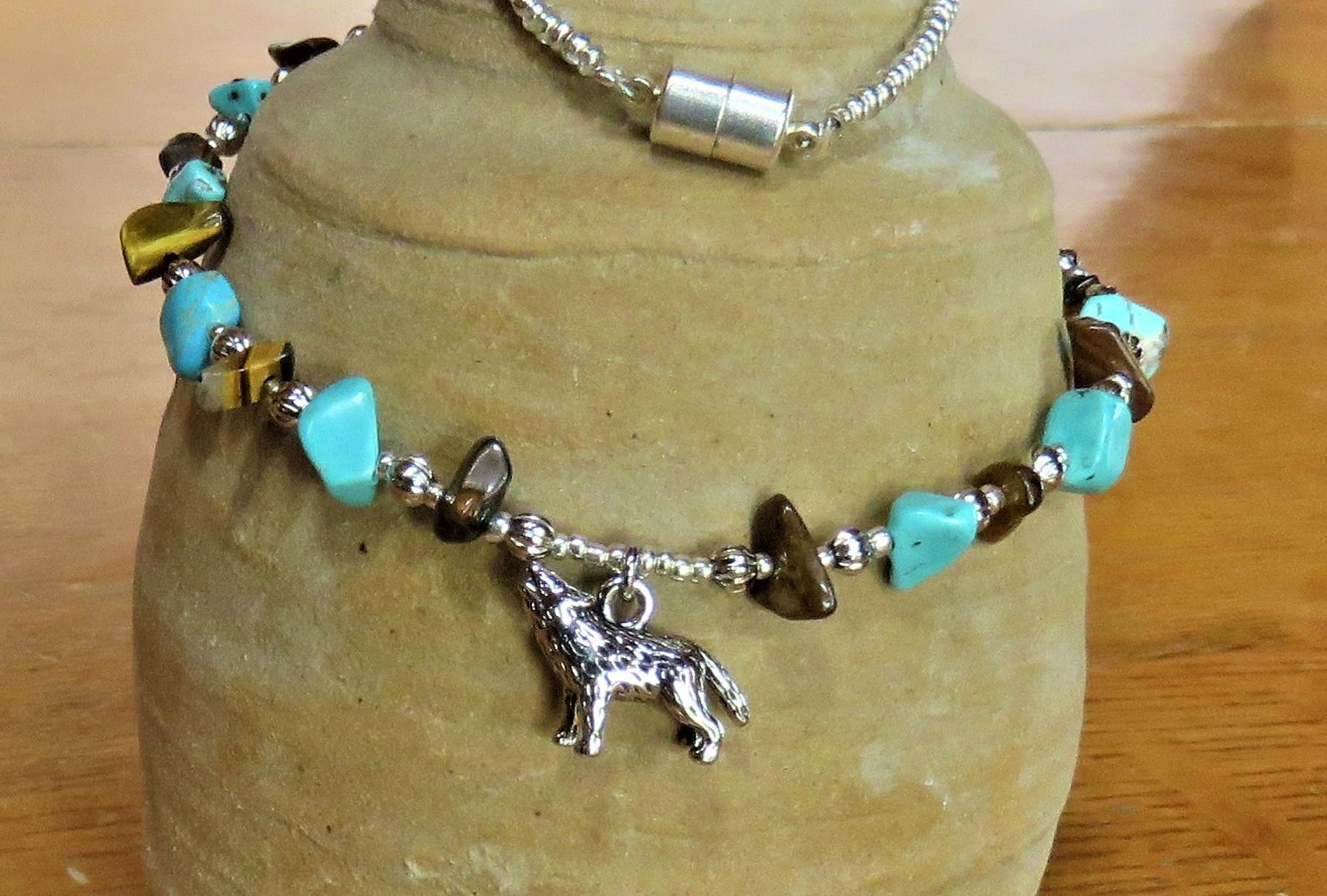 Turquoise Dyed Magnasite Slab

Turquoise Dyed Howlite Nuggets

& Hematite Stones

Add to Cart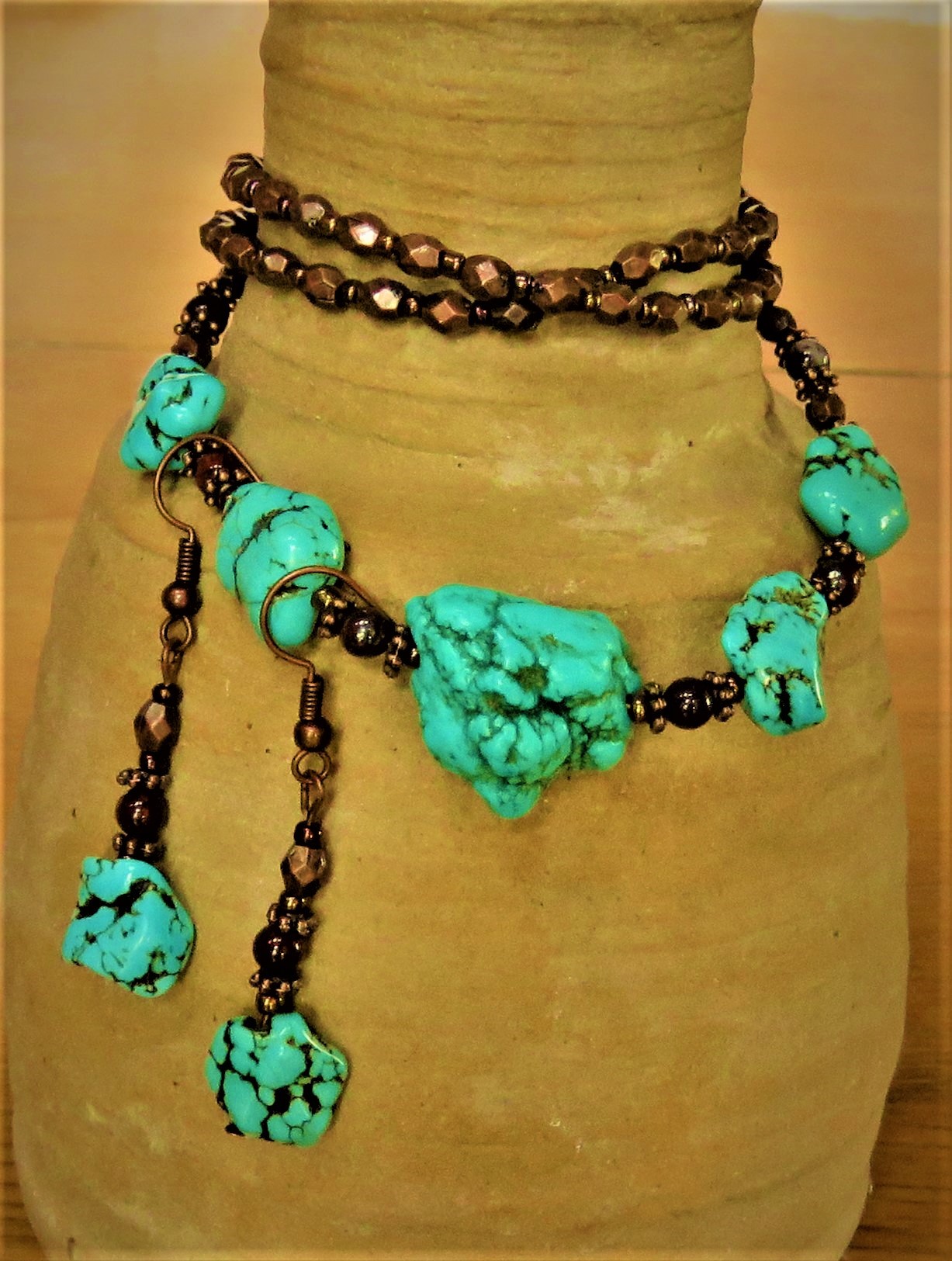 Sterling Howling Wolf

Turquoise Dyed Howlite &

Tigers Eye Chips

Add to Cart
Sterling "X" Cross, Turquoise Dyed Howlite Chips, Coral Chips
Add to Cart
Turquoise Dyed Howlite Nuggets
Bronze Tone Beads

Add to Cart